ARTQUESTING ART SCHOOL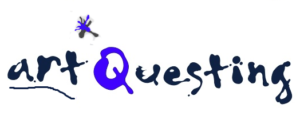 When is it?
Tuesdays 10.00 -12.00 UTC organised in blocks of 6 weeks.
Next dates TBC
Where is it?
On Zoom
How does it work?
Bring your art projects or ideas to this dedicated art space every week.
The sessions will be a productive platform for your creativity and art works as individuals, and you can enjoy the benefit of being part of a group, where ideas can be aired developed and exchanged. There will be guidance on bringing your projects forth, demonstrating techniques, discussions on art and artists and other matters of creative interest.
Encouraged are experimentation, creative freedom, self expression and helping you find the most effective way to express your ideas.

Who is it for?
Anyone with visual creative ideas who would like to express them.
Beginners come for the high quality teaching and accelerated learning of being in a group environment. More experienced artists come for their personal creative development, perhaps to take their work in a particular direction and to achieve specific artistic goals, as well as the group dynamic.
How much does it cost?
£120 for a block of 6 sessions
My teaching experience
I am experienced  with teaching qualifications in Higher Education through to Secondary school. I have worked across the board to include, 12 years at Canterbury Christ Church University on various Art degrees and on an MA called Myth, Cosmology and the Sacred. I've run residential art trips everywhere from Iona to India as well as designing and delivering art workshops and programmes for primary and secondary schools, festivals and organisations.
My personal art training focused on a rigorous 'old school' Fine Art education, over 5 years, in observational painting and drawing, that involved many days in the life room working on large scale oil paintings, working onsite in the landscape as well as much studio time. Soon after leaving Art College I was called back to teach observational work, as I had been taught. I continue teaching working from observational as a starting point, and as students develop 'seeing', move into the facilitation of their creativity, imagination and the development of language and ideas.
---
FAQ
What if a session doesn't run? (holidays, etc) 
Money will be refunded or given as a credit to suit you.
Any other questions? – please click here to get in touch
---
Would you like to hear about more courses?
---
Recent courses to give you a flavour:
Active Visions of Tarot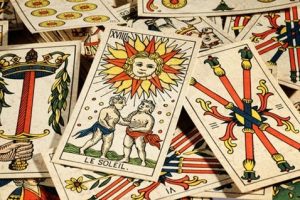 In this course, Sonia will guide you through making a creative portfolio using the major arcana of the Tarot. She will lead you through the process of drawing and active imagination in each session, to engage deep personal understanding and knowledge of the cards, working through the major arcana, two images per session. Observational drawing will be used as a starting point to deep dive into the meanings and individual understandings of the cards. The course is suitable for all levels of card readers and artists. Beginners will gain observational skills in art and card-reading; more advanced students will understand nuances and develop their creative skills and practice. You can use art materials and tarot decks of your choice. You are invited to attend as many sessions as you can and missed sessions will be recorded and made available to all participants. The twice-weekly format is designed to create an atmosphere of immersion in your creative process and in that of the group, as well as the opportunity to journey with the symbolic images on a regular basis.
Drawing at the Cathedral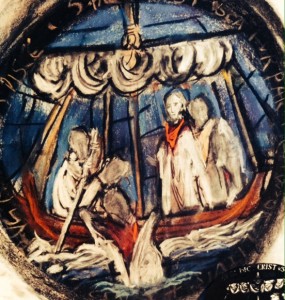 This ran for 9 years and involved weekly drawing classes in Canterbury Cathedral with students developing their own work and ideas over time. 
Virtual Painting Retreats 
These have been a stop gap for the community of artists that attend the annual summer Dartmoor Artists' Retreats that my friend Jenny and myself have run every year (for the past 18 years).
We await to hear about our booking this summer but are hopeful we will be back on site
3rd – 10th August 2021.