Fortune Telling Cart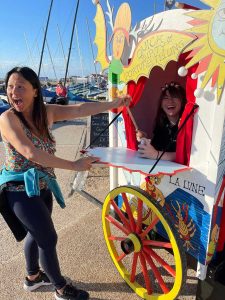 Sonia lives in the oldest Medieval market town in Kent and has a passion for fortune telling, the circus, fairground rides, fairground art and all visual things Medieval.
She also ran a course called 'Active Visions of Tarot' and out of this is born her take on a Medieval side show 'The Fortune Telling Cart'.
If you would like Sonia to turn up at your event please get in touch.