Mysterium Press Book Launch in Totnes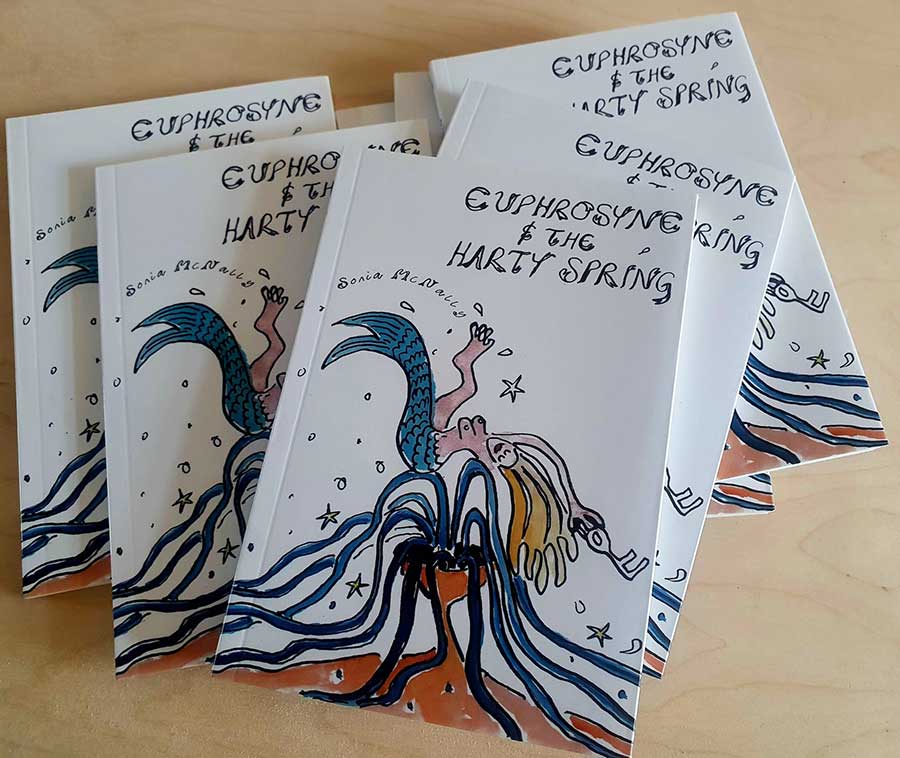 Thursday 1st – Sunday 4th June | Open 10AM – 5PM
No.9 Pop Up, High St, Totnes, Devon
'Euphrosyne & The Harty Spring' will be there!
Mysterium Press are having a launch of a few of their books recently published.
If you haven't got your copy yet – now's the time!
To purchase your copy from Mysterium Press click here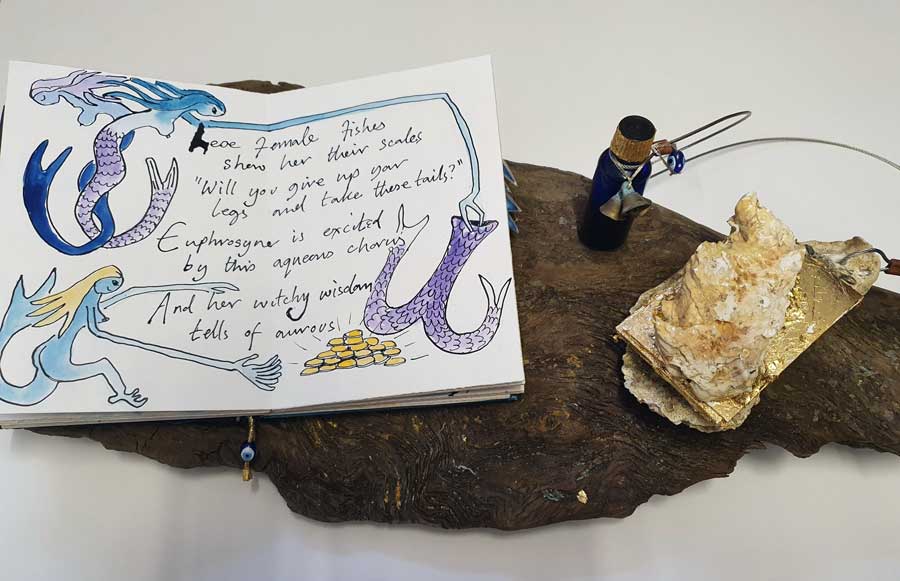 'She brings joy and mirth as a joyous ripe mortal'
Euphrosyne and the Harty Spring is a healing tale about finding one's true nature and bringing joy and mirth to all those whose path it crosses.
The story transcends place and legend and takes us on a journey underwater to the magical world of Euphrosyne and her Merfolk
Mysterium Press have published the book. If you are interested in purchasing a copy please click here.
I have been working with Ignatian Spirituality and related methods through art for over 10 years now. These are ways of accessing the imagination and have proven to be a significant in my own artistic development – it started with a conversation with someone I met on the beach in Iona, while I was running a residential artists' retreat there – she said to me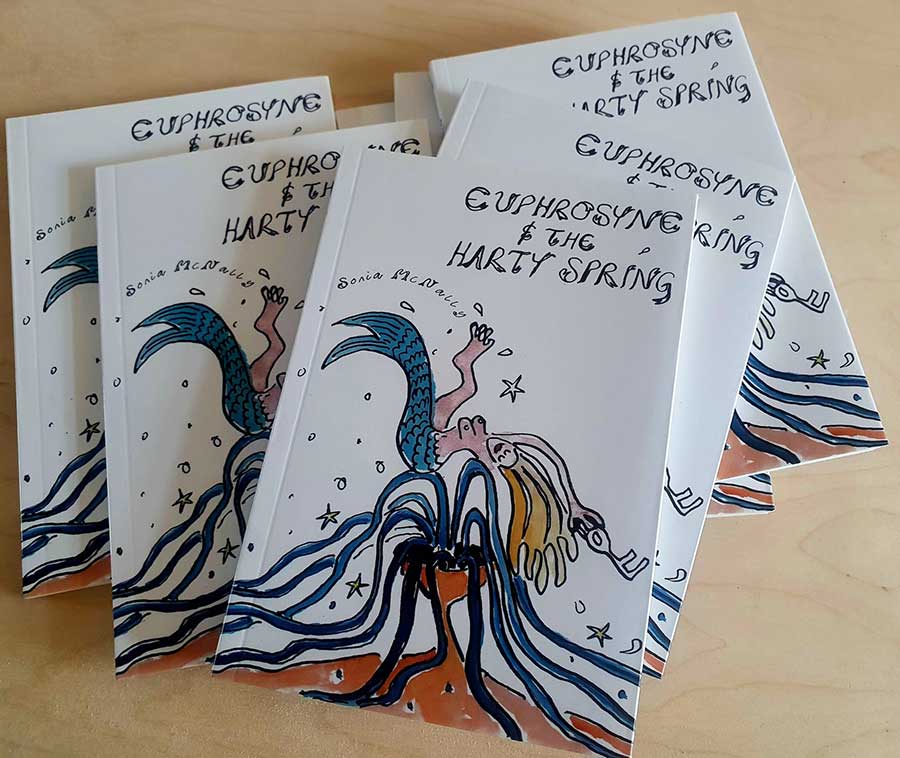 'Listen to the Island she will tell you her stories…'
For this piece of work I went to Harty Ferry on the Thames Estuary at Oare from March to September 2020 to have a conversation with the water.
While I was working on this, I found out that the Greek traders sailed up the River Medway and bought with them 'Euphrosyne' their Goddess of Joy and Mirth. She remains built into a stone tablet in St Mary's Church, Chatham. I visited this church, it was shut, but I saw a pair of ankle boots in the doorway and at that point I realised that Euphrosyne must give up her land legs and take tails. So evolved a Mermaid's tale.
One of my freelance jobs as an artist is making inter-actives for museums and exhibitions which I thought I would incorporate into this piece by combining the visual and sensory elements with poetry and sound.
I have spent many years in and on the Estuary, sailing and swimming. I also frequently drink from the Harty Spring. This whole project was a sensory delight from start to finish, bringing together many strands.